Welcome

Whole Health Network  LLC provides health alternatives that focus on healing the entire body through a variety of holistic services such as,Lymphatic Massage, Reflexology/Aqua Footbath, Raindrop Therapy, Reiki, Ear Candling, Colon Hydrotherapy and much more!

We have a wide range of services where you can tap into the universal energy combined with your individual energy to open up pathways of self healing for your Mind, Body and Spirit.

The power is in each of us! Let the "Whole Health Network" provide the path to achieve a healthy lifestyle through a wide variety of programs to help you accomplish all your health goals.

Call Us To Schedule An Appointment Today!

630-202-3603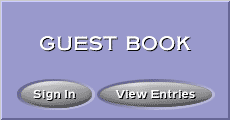 This page was last updated: June 4, 2016

The procedures administered by this office are non medical procedures. They are not intended to be a treatment , prescription, therapeutic or corrective measure for human ailments, symptoms or conditions of any kind. Only your license physician can provide such medical treatments. This office does not engage in the diagnosis, prescriptions or treatments of physical or mental aliments or conditions of any kind. Any medical complaints or request for diagnosis prescriptions or treatment of the human ailments should be referred to by your license physician.   



ABC Health System is the country's leading distributor of custom health solutions. As medicine moves towards customized treatments and protocols, ABC Health System is in the forefront of this great movement. It is expanding it's current distributor base nationwide and will soon cover the entire US. Our medical advisory board stays informed of the latest and best new programs in preventative health care.

ABC Health System Mission Statement:

"ABC Health System is dedicated to offering everyone the latest in custom health care solutions, products and programs." 

<<< Check Out BlueBeRRi Designs.

Like Our Facebook Page! Whole Health Network LLC

Whole Health Network LLC.

Contemporary Medicine

11 S. 250 Jackson Street

Burr Ridge, IL 60527

630-202-3603